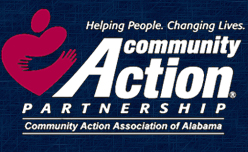 Walker County Community Action Agency
Welcome
Walker County Community Action Agency, Inc. Staff and Board of Directors welcomes all to visit our office. Our goal is to help low-income families/individuals become self-sufficient, YES YOU CAN! WE WILL HELP!
Our Mission
To enable low-income citizens of Walker County to overcome barriers by assisting them with the basic needs, skills, and information essential to become successful and productive citizens, through Agency programs and referrals.
Stay Connected
Signup for Email Updates

News
SUMMER PROGRAM JASPER HOUSING AUTHORITY & Walker County Community Action SUMMER PROGRAM LOCATION: JHA GYM, HWY. 69 SOUTH, JASPER, AL YOUTH AGES 4 – 15 7:45 a.m. – 5:30 p.m. FUN ACTIVITIES & SUMMER LEARNING PROGRAMS APPLICATIONS AVAILABALE AT: WALKER … Continue reading →
Read More...